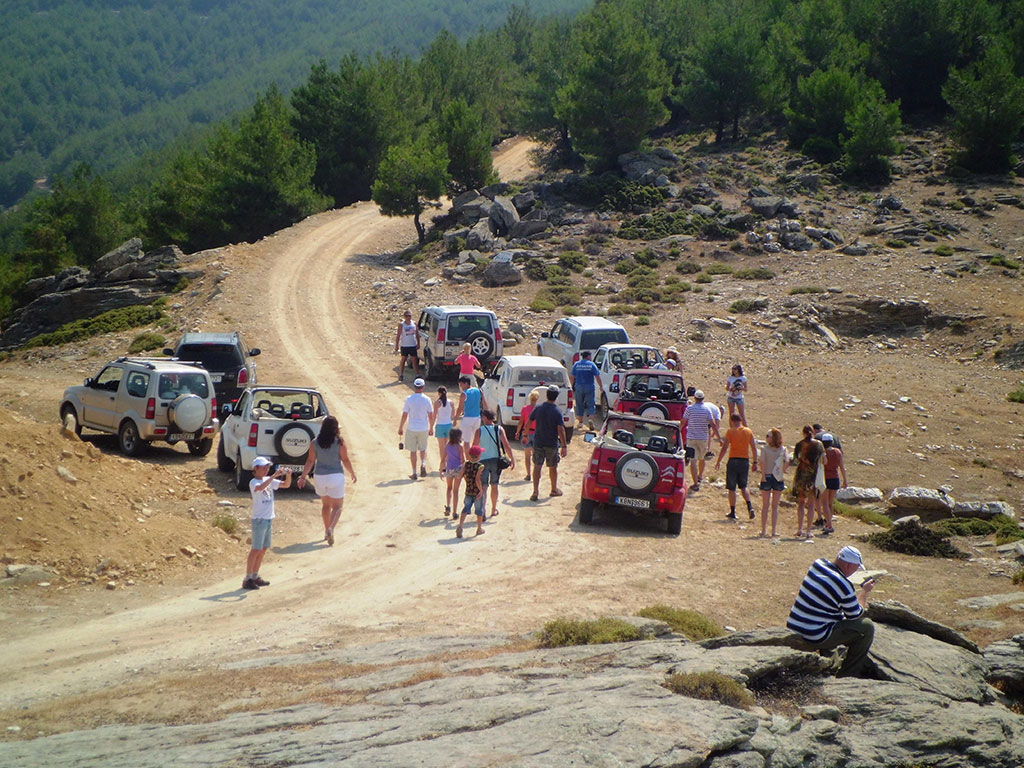 My name is Stavros. I am from Thassos. I was born and raised here and I am familiar with each little area of it. After my studies at Edinburg in Scotland I lived for ten years at Vienna, Austria, but the wild beauty and the unique locations of Thassos always charmed me.
So I decided to leave the stress of the big city and return to my homeland. For the past ten years, me and my team successfully organize jeep safari trips in the mountains of Thassos. The positive comments of all the people who have participated in our trips, gave us strength and courage to continue and to share with you our love and enthusiasm for this wonderful island. We will tell you the history of the island and of every part we will visit but also old stories known by few people.
We made many friends all these years who are coming again and take part in our trips because they were excited of the nature and enjoyed the time with us. Thassos is a special island combining the beautiful beaches and the wild beauty of the mountains. We can and would be glad to show you every part of it.